A number of local authorities in Cumbria voted on the issue of long term, deep geological storage of nuclear waste in the region last week. The BBC has a useful piece on the
background to the decision
, in which the County Council voted no to progressing to the next stage of investigation, but the district council voted yes (the novelty of two tier local authority control). It remains to be seen what will happen next, as the government is now left in a tricky situation with other communities unwilling to step forward to investigate their suitability for long term storage at this stage.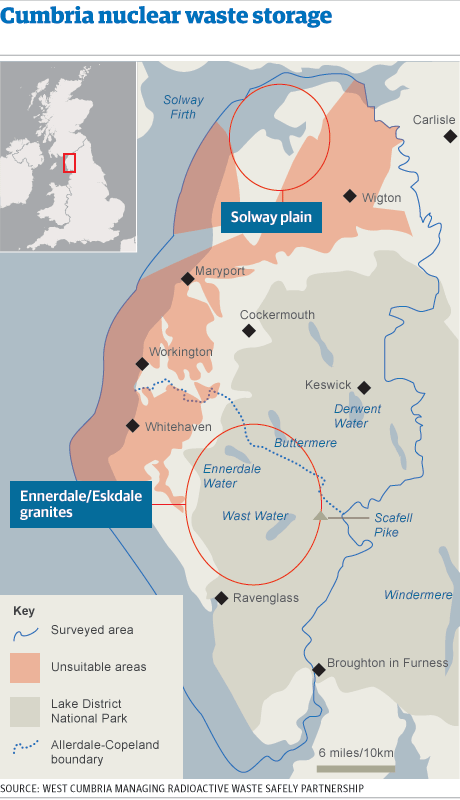 I used the topic of long term storage in Cumbria with a year 11 group last year as part of the Edexcel Geography A Wasteful World topic. I managed to get hold of a paper version of the public consultation booklet that was sent out to residents in the Eden Valley. You can access similar documents and information from the
West Cumbria Waste Safety Partnership website
.
I got the class to work in pairs to gather information on what the initial problem was, why long term geological disposal was the only solution, and why Cumbria was the favourite to host the site. I then split the class into half to develop an open discussion based on the proposal that: ' Nuclear waste should be stored long term, underground in West Cumbria'
I also showed them the documentary film
'Into Eternity
' that explores the construction of the Onkalo nuclear storage facility in Finland. There is a trailer for the film on
YouTube
The first of its kind in the world and an indication of could be built under the Lake District.
You could perhaps hold a vote similar to
The Guardian's
, using an online voting tool.